Kategorie-Archiv:
ID-Judo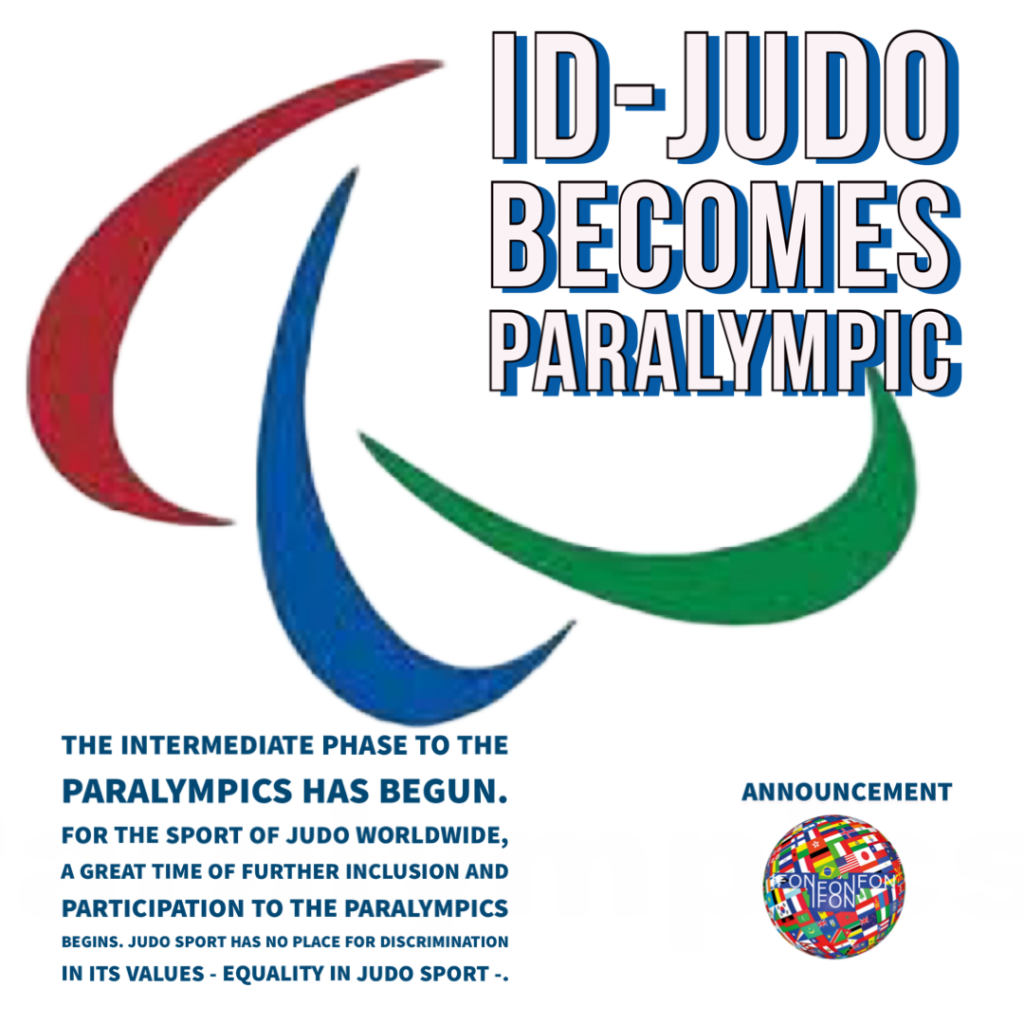 The intermediate Phase to the Paralympis has begun!
For the sport of judo worldwide, a great time of further inclusion an paraticipation to paralympics beginns.
Judo Sport has no place for discrimination in its values – equality in judo sport –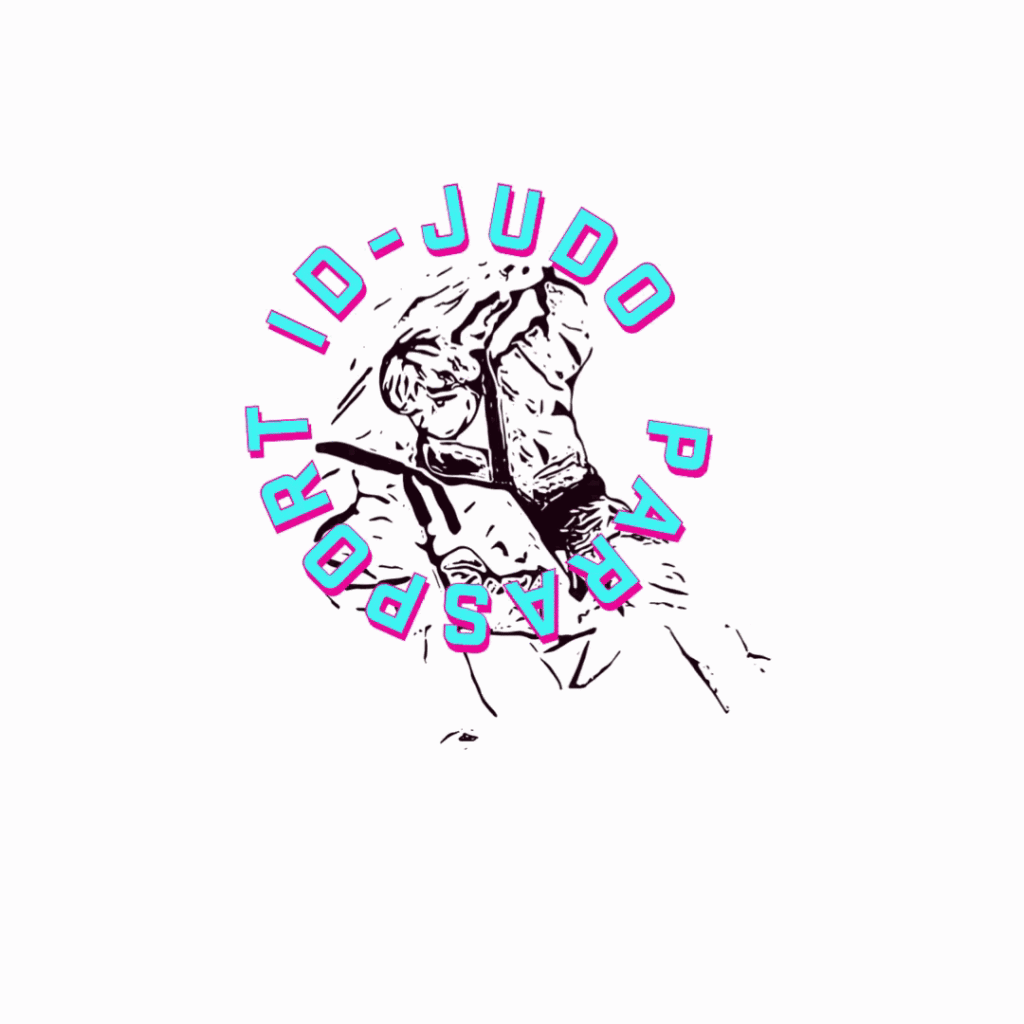 On 25 October 2022, we submitted the application to the International Paralympic Committee (IPC) to participate in the Paralympic Games in Judo for people with intellectual disabilities. 
Judo has been part of Paralympic sport for many years.
Judo by people with intellectual disabilities and their participation in the Paralympic Games not only complies in the deepest senses with the UN Disability Rights Charter but is also firmly anchored in the valid codes of the Paralympic Committee, which have been newly stipulated since mid-2022, in the sense of equal participation.
At the grassroots level, the large international sports organization Special Olympics, founded by the US-American Kennedy family, has been involved in an exemplary way for many years in the sport of people with intellectual disabilities in all sports.
Around the world, about 1 million people with intellectual disabilities practice judo – the best rehabilitation sport, for people with cognitive disabilities – also as a grassroots sport.
Participation in competitive sport, as this must also go hand in hand within the Paralympic Games for people with intellectual disabilities, is unfortunately not yet a matter of course there. The latest codes of the Paralympic Committee, however, make it obligatory to disclose the honorability and the effort in the struggle for participation and inclusion.
We, the IFoN, as the international federation of legal representatives and parents of athletes in competitive sport with intellectual disabilities, felt compelled to apply to the International Paralympic Committee for equal participation in competitive sport in accordance with the UN Disability Rights Charter.
Competitive sport for people with intellectual disabilities in judo has existed worldwide for over 50 years, with around 10,000 competitive sport ID judoka and currently around 1,000 ID judoka worldwide with a Paralympic qualification, in over 70 nations.
All the necessary prerequisites, such as Paralympic starting classes, competition rules and also comprehensively trained competition judges, are widely available in the sport of judo for people with intellectual disabilities! Here, the VIRTUS is the ancestral sports federation and is available to the IPC in the classification.
This was already documented in an exemplary manner in the first IJF (International Judo Federation) ID Judo World Championships 2017 in Cologne and could be continued in the following years even before the pandemic time of Corona, through the European Championships 2018 in London and 2019 in Cologne.
Here the competition rules of ID-Judo (IJF) and the Para starting classes (Virtus), according to the Paralympic Codes, were practically recorded and laid down.
The excellent professional support of the World- & Continental Tournaments on the part of the World Federation IJF, through their representative ID-Judo – Mr. Peter Frese (DJB Honorary President) and the pioneer, Dr. Wolfgang Janko (7th Dan Judo), who has been scientifically active in the ID-Judo sport for more than 50 years, made it possible to realize professional and respectful events.
The World News:
The worldwide response was brilliant. With over 4 million multiple streaming contacts at all tournaments.
The halls were filled to capacity!
We as IFoN accompanied all the tournaments.
Great interest worldwide at the highest level in Para-ID Judo!
We have applied to the IPC for Paralympic ID judoka to be able to show their skills to the Olympic public at the 2024 Paralympic Games in Paris as part of a demonstration.
At the same time, a full integration of ID judo was requested for the 2028 Paralympic Games in Los Angeles.
We assume that the IPC will supportively exert its extensive influence in all nations to give competitive athletes equal participation of people with intellectual disabilities, as soon as possible and long overdue, in the sport of judo as well.
We are sure that all nations, their federations, and ministries will join our motion and supportively work on many levels for the barrier-free implementation of the participation of intellectual impaired judoka in Paralympic competitive sport.
The IPC has not denied our request to provide participation
for our daughters, sons and legally supervised, more than
10.000 ID judoka active in Paralympic judo!
The path has begun: 
"ID Judo Becomes Paralympic" 
Weiterlesen…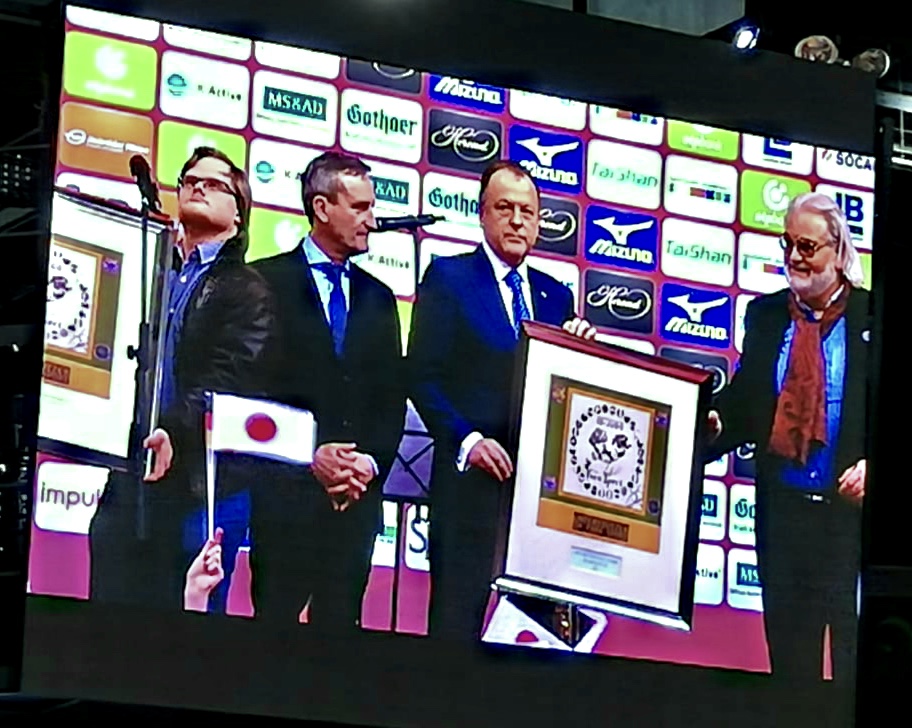 Präsident IJF Herr Marius Vizer und der Präsident DJB Herr Peter Frese erhalten die "IFoN Para-Unterstützer-Urkunde ID-Judo"
Anläßlich der Eröffnungsfeier des IJF Judo Grand-Slam in Düsseldorf erhielten am Samstag, den 22.2.2020, die Präsidenten – IJF Herr Marius Vizer und – DJB Herr Peter Frese, die "IFoN Para-Unterstützungs-Urkunde ID-Judo" .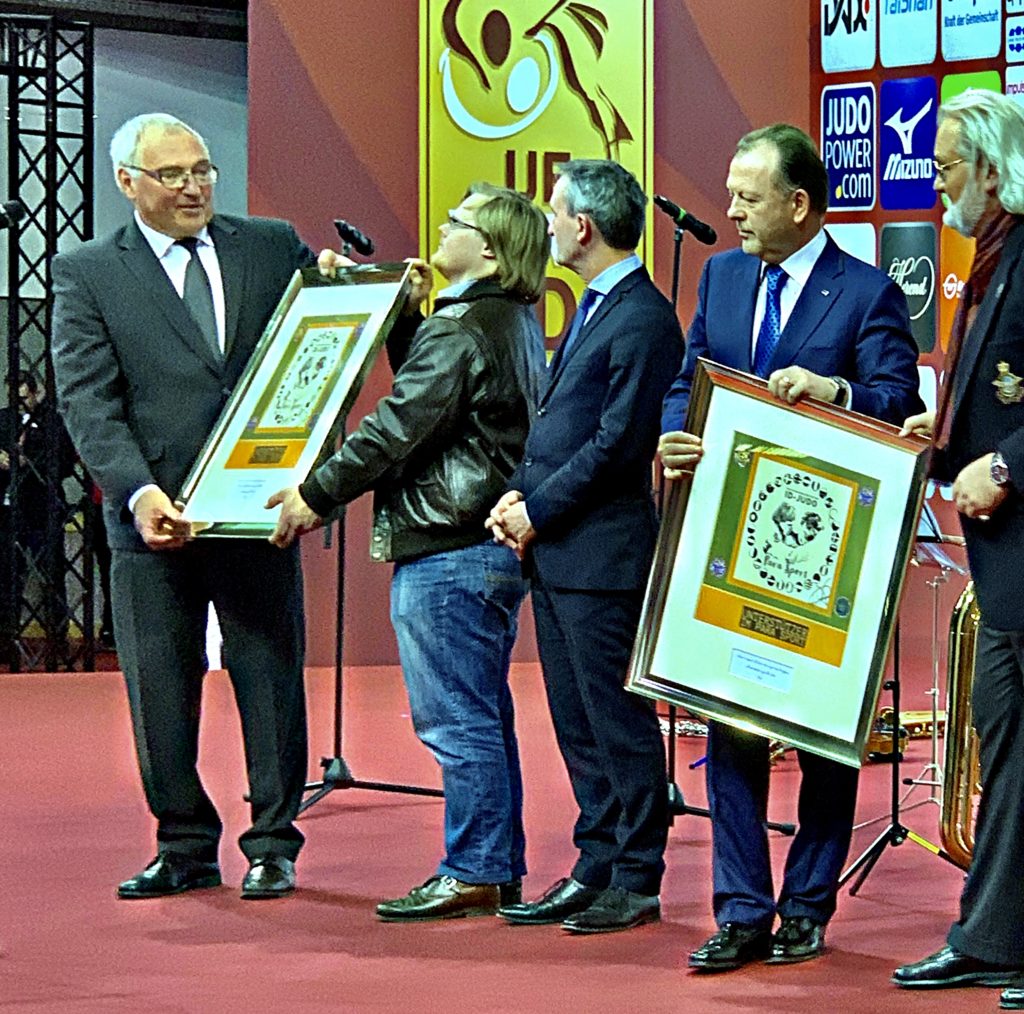 Diese Urkunde wurde übergeben durch den CEO der IFoN – Herrn Klaus Gdowczok und den Botschafter ID-Judo im Para-Sport – Nummer 1. der Weltrangliste ID-Judo -81kg -, Herrn Victor Gdowczok.
Große und ehrenhafte Unterstützung der beiden Präsidenten, ging seit 2016 voraus. So unterstützte Präsident Vizer die stattgefunden World- & Continental Wettkämpfe, zusammen mit dem nimmermüden und stets ansprechbaren und immer unterstützenden Präsidenten des Deutschen Judo Bundes, Herrn Peter Frese.
2017 Historische 1. Judo Weltmeisteschaft ID-Judo im Para-Sport Köln
2018 Historisch 1. Judo Europameisterschaft ID-Judo im Para-Sport London
2019 2. Europameisterschaft ID-Judo im Para-Sport Köln
Diese wunderbare stetige Unterstützung des ID-Judo der beiden großen Sportverbänden im Besonderen, die des Weltverbandes Judo – der IJF- ist Garant für die historisch erste Teilnahme des ID-Judo für Menschen mit geistiger Einschränkung an den Paralympics 2028 in Los Angeles.
Auch die vielschichtigen IFoN – Kooperationen und Unterstützungen zur EJU (Europäische Judo Union) , dem Niederländischen- , Britischen, Österreichischen Judo Bundes und des Deutschen Behindertensportverbandes & NPC – Member des IPC – unter Ihren Präsidenten Herrn Friedhelm Julius Beucher, machen den Weg frei.
ID-Judo is Fire & Soul, and go to Paralympics

IFoN CEO – Klaus Gdowczok
Die IFoN Agenda Paralympics :

2021 2. Judo Weltmeisterschaft ID-Judo im Para-Sport
2023 3. Judo Europameisterschaft ID-Judo im Para-Sport
2024 Historisch offizielle Vorstellung des ID-Judo bei den Paralympics in Paris

2025 3. Judo Weltmeisterschaft ID-Judo im Para-Sport
2027 4. Judo Europameisterschaft ID-Judo im Para-Sport
2028 Historisch 1. offizielle Teilnahme ID-Judo im Para-Sport beim den Paralympics in Los Angels